PSU-managed Windows PCs

On PSU-managed Windows PCs, you can install the program by running Self Service Software from the start menu.
Look for the application "CampusNexus Client" in the list, check the box, and click "Install" (if you don't see it, you may already have the client on your machine). The installation may require you to restart your machine.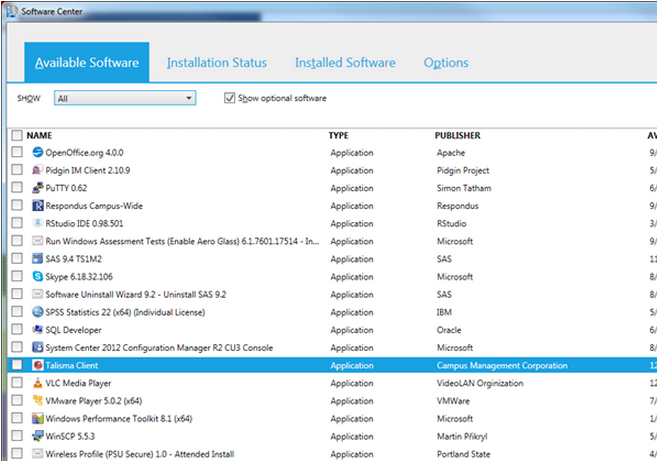 Once installed, the CampusNexus Client will be available in your start menu. You will no longer need to log in separately to CampusNexus - it will carry over your login from your computer, so you no longer need to manage a separate username and password.
Remember that this means that anybody sitting at your computer could launch CampusNexus and see any information in the client. Lock or log out from your machine when you are not at it (this is good advice in general!).
Finally, you may need to connect to the PSU VPN in some cases when you are off main campus networks. Visit the VPN information page for more information.